Music can help people living with dementia. In this introductory course we'll show you how to get started.
We'll introduce you to the power of music.
We'll explain what dementia is and how it can affect someone.
We'll show you how the find the best music and make a playlist.
And we'll introduce you to some of the amazing people with dementia and carers we have worked with over the years.
The course includes interviews with experts, video case studies, and simple quizzes to teach you what you need to know to get started and give you the confidence to try using playlists yourself.
The course takes about two hours. You study it in your own time – whenever works best for you. And once you've completed it you can return whenever you like to refresh your knowledge.   
Our students tell us it's 'fun', 'fascinating' and 'inspiring' so why not sign up and see where playlists can take you!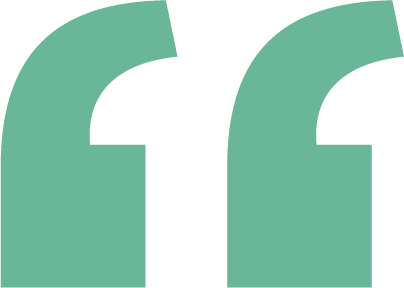 I was extremely moved by all the stories I have just witnessed, the course has introduced me to the
for reconnection and comfort. I was totally blown away at how powerful this medium is with those who have dementia.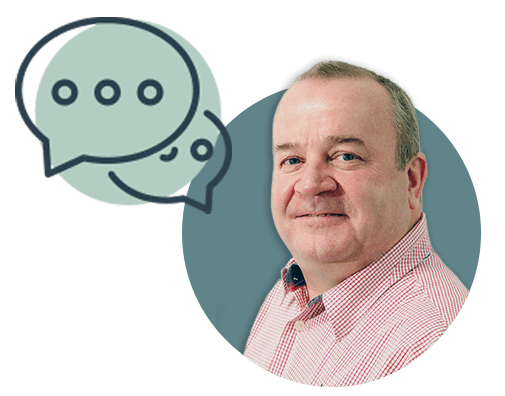 Andy Lowndes, Playlist for Life's Deputy Chair, will lead you through the course

Are you a healthcare professional interested in our training?
If you already work with people living with dementia you may be interested in our Playlist for Professionals course that includes group tutorials where you can try out playlist activities and plan the use playlists in your professionals context.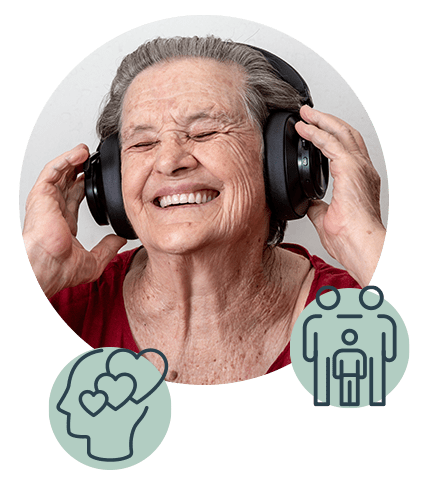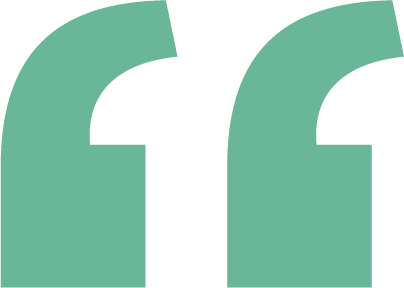 I found this amazing and cannot wait to use the knowledge I have gained. It was so heart-warming to see the benefits to patients and their families and is a tool I would really love to use.
Very insightful, informative and useful course. The amount of uncomplicated information about dementia I have received in such a small period of time was delightful. The information is clear and direct. I really enjoyed the course thank you.
The videos of how Playlist for Life has impacted on 'real' people were lovely and I really enjoyed taking part. I am amazed at how important music can be for a person and what a difference it can make in their dementia journey.
This has touched me so much and I love the idea. I know personally that this would be something my grandparents would benefit from and I would definitely put this into practice in the future.
I really enjoyed this course. I have family with dementia and feel that it helped me to get better experience with getting closer to them.
If I was ever asked good ways to help people living with dementia I would recommend this course.
Brilliant – loved the course and loved hearing the stories of people it has already helped!
The website was easy to use, the videos were interesting and informative and the quizzes helped me remember what I had learned.
Absolutely fantastic resource, thank you to everyone who has helped to create this. It has shown in an easy-to-learn manner just how powerful music can be for someone with dementia!
I have learned so much, I had no idea music had such a great effect on people!
I found this course really informative and it was really engaging to see example of people who found benefit from the playlist for life. The mixtures of videos, text and quizzes made it easy to follow.
It's so easy to navigate. There are different materials for different learning types. It's also very accessible without being condescending.
I found this amazing and cannot wait to use the knowledge I have gained. It was so heart-warming to see the benefits to patients and their families and is a tool I would really love to use.
I enjoyed the interactive side of actually having to think about what music initiates certain memories.
I found this course very helpful and answered a lot of questions I had surrounding dementia. I found it very touching and amazing that music is now used in this way for individuals living with dementia.
The course consists of the following topics.