Embed the benefits of playlists throughout your organisation!
Our Train the Trainer course is tailored for the needs of larger organisations. 
We'll work with you to understand what you do as we train and accredit a member of your staff as a Playlist for Life certified trainer. 
Then we'll give you ongoing support and a licence to use – and adapt – our popular range of printed and online resources throughout your organisation.
Help your staff give the best care they can with a proven person-centred intervention.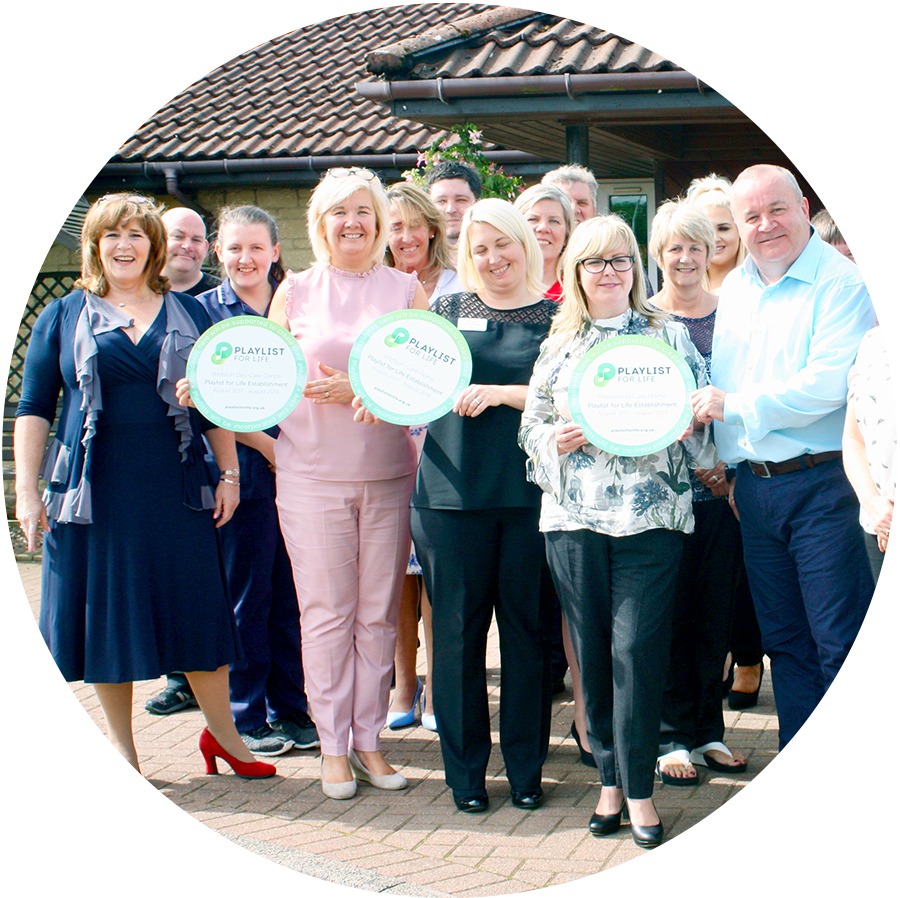 Discover the science behind the power of personalised playlists

Learn how personalised music can reduce the need for drugs

Become a Music Detective and learn how to identify the soundtrack to
someone's life

Learn about therapeutic scheduling to make the most effective use of playlists

In-depth support to help you plan your playlist training project
Strengthen your existing services through the use of a truly person-centred tool

Ongoing support from Playlist for Life as you embed playlists in your setting
Up to four x2 hour webinars for your nominated trainer, tailored to the needs of your organisation, their own level or training experience and skills. The webinars cover our standard training course as well as in-depth preparation on how to train people to make the best use of playlists
Detailed support as you plan your playlist roll-out
Two years of full licensing to use all of Playlist for Life's resources
An initial box of training manuals and playlist materials for staff to use as they work with residents / patients
1000 licences for your staff to access our online training course which includes eight online lessons for staff to work through at their own pace containing video interviews with experts, inspiring case studies demonstrating the benefits of playlists, quizzes to reinforce their learning, and a certificate on completion
Full leadership access to the Playlist for Life training platform for your nominated trainer to allow them to add staff and monitor their progress
Regular group networks of trainers across the UK to share best practice
Ongoing help and input from Playlist for Life's staff 
Access to Playlist for Life Music Detective volunteers to help identify music for service users and answer playlist queries
Two care homes certified, including plaques
Discounted certification plaques for every additional home certified
An award ceremony for your staff to receive your organisation's Playlist for Life certification plaque